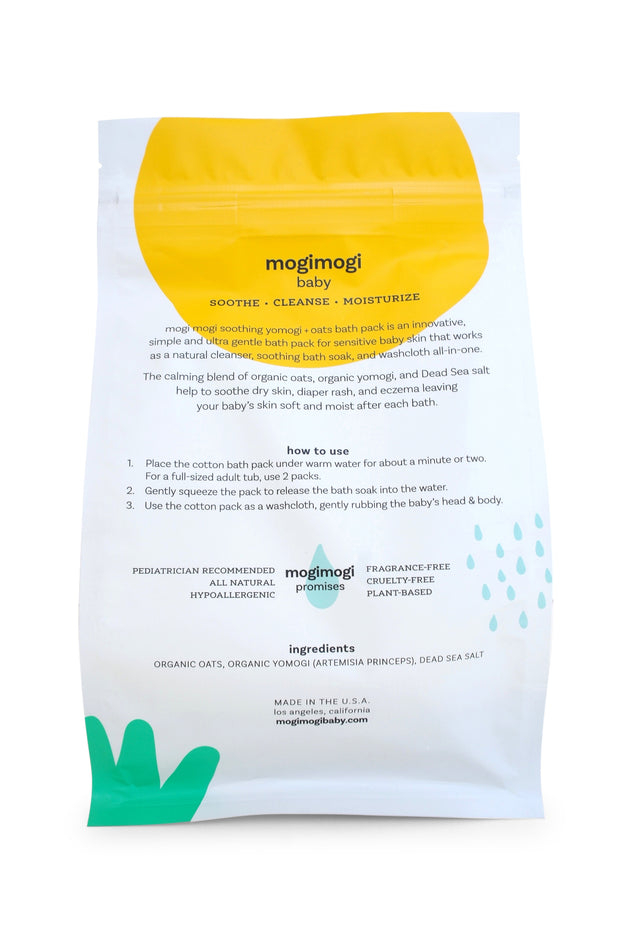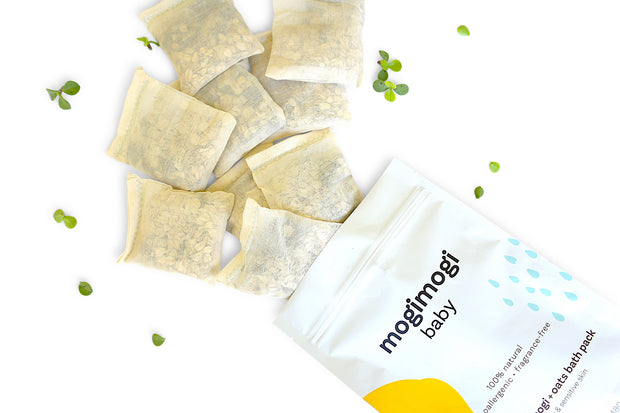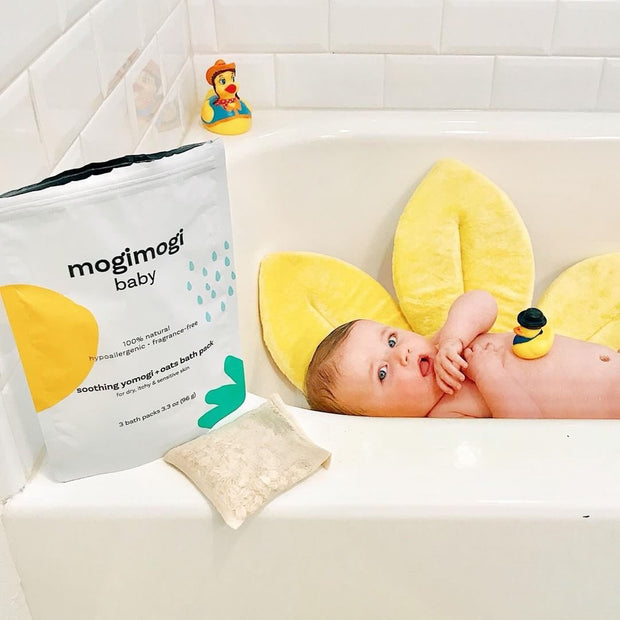 It's Great!
I bought this for my baby who had eczema mainly on her cheeks and some on her arms legas and back not as bad but it was there. I believe it helped, I only bought it once. Love that you can use it 2 times.
Definitely recommend.
Natural products from mother earth ✨️
We are so in love with these products the bath packs and the baby oil it changed my baby girls skin no more acne, cradle cap, eczema. I trust Ms. Mayumi and I thank her soo much for creating products that helped her babyboy 💙 and she shared them with other parents around the world. I am soo grateful for her existence because then I would have never stumbled upon such magical natural products. I am forever a customer for life as long as these are available. My babygirl is sooo happy she's super clear and soft skin she sleeps super peacefully during her bedtime and naps. She's just a happy baby. Mogi mogi has literally changed our life as parents and I can't wait to share with other parents as well. All babies need natural non toxic products no chemicals. I even wanna use them for myself lol they're that good!!! I always look forward for baths with my little one 💕 they should throw all chemical baby products and stock mogi mogi in all stores!!! This is the real deal!!!! Audrey rose is thankful and happy 💖 Our little family is vegan and knowing that her products are vegan is such a plus!!!
Baby has excema and really dry skin
This 3 in 1 oat bath products has helped my sons skin so much. So soft and smooth whenever he gets out the bath. I tried everything and nothing works like this. I love it. It's like you need to buy so many at a time. You never want to run out lol that's how great it is!
It Works!!
I was at my ends wit with trying OTC creams and oils for eczema for my son. Then I was in TikTok strolling when I came across Mogimogi page and started watching videos and reviews. So I've tried everything else trial and error so one more wouldn't have hurt. After a couple baths and using the oil I seen his skin started to clear up . Dark patches were going away and his skin in the cracks of his arms and legs got smooth. He started to itch less and his skin was becoming more smooth. This has been the best investment I've made and I could not be more happier!! You've tried everything else try Mogimogi you won't be disappointed!!!
AMAZING!
We absolutely love this product! My son has terrible eczema on his arms and legs and we have tried everything. These bath packs make his skin feel so soft and take so much of the redness and inflammation away! Also he normally hates bath time but when I pull these out he absolutely loves his bath! Bought more and bought the oil to try as well!